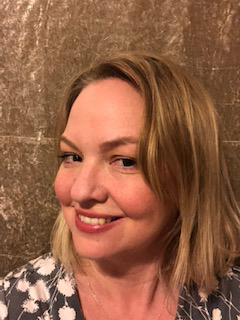 Nicola Rusling
At our first national wound care event for specialists in Milton Keynes last year, we asked for your feedback on the event, and what you need educationally to help you to excel in your job.

We learned from you that clinical skills and knowledge are vital, but business skills are as important, if not more so, for today's tissue viability nurse specialist. You felt last year's conference got the balance between clinical and personal development right — already the second event is upon us, taking place in MK on 27 and 28 February — We hope this year hits the spot too.
 
This new digital journal also aims to continue with this new and fresh approach to help you develop both clinically and personally. We created this journal in response to everything you told us and we want you to feel like it is yours. We hope it will be the place you visit to exchange ideas and learn about what is happening in wound care in the UK, today.

We know from the success of our social media campaigns, including our educational Facebook Live broadcasts, and your engagement with the social media group TVNtogether, that technology is a key part of how you learn and communicate - the launch of our digital awards for everyone working in wound care also acknowledges this.

 
Digital publishing enables instant access to information; there are no delays in disseminating your work and gives it a broad reach to a global audience. As always though, our content is peer-reviewed and written by specialists for specialists.
 
This new journal sits on the Wound Care Today site and we ask that you explore. There is a wealth of educational resources; e-learning modules that are new for 2019, along with a brand new personal development zone with all the tools you need to achieve the goals of your personal development plan. Further afield, our sister publications the Journal of Community Nursing and Journal of General Practice Nursing provide similar offerings for clinicians delivering wound care in these settings.
 
These journals, like everything we provide as a business, are free, as we believe that affordability should not be a barrier to your learning. We encourage you to learn for free, whenever and wherever suits you, and in turn, ask that you encourage your colleagues too.
Here at Wound Care Today, we want to provide you with everything you need to blossom and grow as a professional, so that you can be the best TVNS you can be. If there is something you need, please us know and we will do our best to get it for you!  
Editorial@woundcare-today.com