Presentations are a necessary part of nursing. Formal presentation is usually expected of senior nurses (band 5 and above). Presenting at nursing conferences enables the sharing of best practice, and can help with the development of presentation and public speaking skills, which can be used in a range of workplace scenarios. 

However, most people find the prospect of public speaking daunting. Many nurses are comfortable with speaking as part of their everyday job, but have not experienced a larger audience as encountered at a national event. Fear is considered the biggest factor that prevents practitioners from putting themselves forward, presenting effectively and from engaging with an audience (Vollman, 2005). The development of good presenting skills has been shown to improve self-confidence, heighten awareness and enhance personal power (Vollman, 2005), all of which are considered to be skills needed for career progression. 

Last year, Wound Care Today advertised for first-time presenters to speak on the main stage at the Wound Care Today 2019 event in February. Three applicants were selected, and were mentored throughout the pre-event process, culminating in a presentation on the main stage on day two of the conference. 

Here, the three speakers share their experience and detail how presenting for the first time has had a positive impact on their personal development.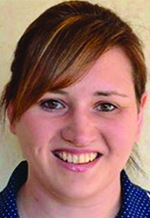 Adele Linthwaite, Tissue Viability Lead and Continence Advisor (Trust Wide Inpatients), Birmingham and Solihull Mental Health NHS Foundation Trust
 
At the end of 2018, I was asked if I would present a session at the Journal of Community Nursing regional roadshows. I agreed and it was the first time I had ever been asked to present other than to my own trust colleagues. It was a large audience of 100 or more community nurses in Cardiff. I was really nervous and while there, I learned about the first-time speaker opportunity at Wound Care Today, a national event. I never would have thought of applying unless I had been approached as I would never have thought I was 'good' enough at presenting or that my topic was of interest. I looked at the application where it stated that those selected would be coached in public speaking and presenting and I thought it was a rare and valuable opportunity for someone like myself who had never presented at a national event to hundreds of peers.
 
I always become so nervous when speaking and never thought I could be capable of presenting on the main stage at such a big conference. I had to overcome my lack of self-confidence, in both public speaking and the fact I was around many experienced colleagues. Previously, I had always thought what could I ever offer them? They already seemed to know so much but I had to overcome my fears and realise we all attend these events to learn from each other and that we all have something to offer.
 
From start to finish there was wonderful support throughout, from the people that lead on the first time speaker initiative to the coaching itself. The coaching from Oliver Medill was beyond my expectations, he was a wonderful man who was very approachable and made me feel at ease. He taught me how to manage my nerves, how to stand, what to present on and much more, all the things taught I will take forward with me in all aspects of my career.
 
Before the presentation I was very nervous, I then had a run through with Oliver who completely put me at ease; after that I did not feel nervous which is unusual for me! However, when I walked onto the stage and realised how many people were looking at me, the nerves set in again. While presenting I could hear the nerves come through in my voice but I remembered everything I had be taught leading up to this moment and regained my composure.
 
Following the presentation I felt like I had achieved something I never thought I could do. The comments and feedback were wonderful and made the nerves all worth it.
 
I would definitely recommend this to any of my colleagues as it's an unmissable opportunity for anyone who does not like the idea of presenting or has not yet presented on such a large scale. It's not only an opportunity to showcase your work but a fantastic opportunity to learn from the best coach in public speaking.
Gemma Davies, Clinical Lead, Telford Wound Healing Service, Shropshire Community Health NHS Trust
 
I decided to enter the first–time speaker competition as I felt it was time I put myself forward and I received encouragement to do it from my colleagues too. I had led the setting up of a chronic wound healing service over a 12-month period which has been a steep learning curve and I was being asked for information and to share my experience with individual peers from around the UK face-to-face. The competition seemed like a good chance to present my experience to a larger audience at a national event.
I always become so nervous when speaking and never thought I could be capable of presenting on the main stage at such a big conference. I had to overcome my lack of self-confidence, in both public speaking and the fact I was around many experienced colleagues. Previously, I had always thought what could I ever offer them? They already seemed to know so much but I had to overcome my fears and realise we all attend these events to learn from each other and that we all have something to offer.
 
I had always been reluctant to speak at a national level, as I had lacked self-belief and felt that no one would be interested in what I had to say. I had always questioned why people would want to listen to me, or if I was knowledgeable enough. However, I was now no longer a new TVNS, and had heard other speakers and thought I could do what they had done. I also knew from the interest in the new service that my experience was of value to my peers and so I felt with the support on offer that if I was ever going to present for the first time this was it!
 
I was always comfortable with the topic I had chosen to present, since I had lived and breathed the setting up of the service and it was my personal experience, so there was no right or wrong. I received great support throughout; Oliver was amazing and presented just the right level of feedback – he was to the point but always very kind. He gave me permission to present as myself. The first time I ran through my presentation, he said it was boring and to go away and present it as me. It taught me that it is not slides that matter but engaging with your audience and communicating with passion.
I really enjoyed the process from beginning to end; in fact I enjoyed the process more than the presentation itself. I learned a lot about being prepared and if prepared, there is no fear of being caught out, or tripped up.
 
Since I presented in February I have been invited to speak elsewhere on a national level and have also entered nursing awards, plus had requests for colleagues to visit the new service. I feel the experience helped me to achieve what I wanted it to. Throughout the process I felt looked after, protected and supported. Everyone was routing for us on the day and I really felt part of a special process. I am just upset that I can't do it all over again, but will recommend the experience to all of my team and encourage them to enter for the 2020 event!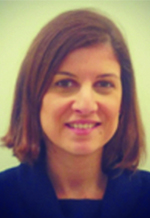 Ines Pereira, Senior Staff Nurse in adult ICU and tissue viability nurse, Hospital and Health Care, London
 
I have been an intensive care nurse for over 10 years and a tissue viability nurse for almost a year. I have always been interested in wound care and I was already the link nurse for the intensive care unit at the same hospital, so it was a smooth transition into Tissue Viability. Since I have started this new journey, I have been trying to find different ways to expand my knowledge and skills and to network with other members of the tissue viability community both in the UK and abroad. I was made aware of the Wound Care Today conference and their search for first-time speakers via TVN2gether, a closed facebook group for tissue viability nurses in the UK, and I immediately thought that applying would expose me to a new and challenging environment. I thought it would be a great occasion to learn and to bring me out of my comfort zone, but in a supportive and safe atmosphere.
 
It was an easy process as you have to submit your abstract online and there is support on what it should contain along with tips on how to make it interesting and appealing, increasing your chances to be chosen to present your work at the conference. I knew I had enough experience of, and exposure to new, stressful situations and I also had experience in teaching and mentoring other colleagues. However, presenting to a wider audience than I am used to was going to be a big event in my career. I felt very enthusiastic when I found out that my abstract had been chosen and I had my colleagues support which made me fell over the moon. I knew this was an experience that was going to bring me more confidence for future challenges in practice. I feel that if as nurses we don't try to face challenges head on and overcome our fears and anxieties then we will certainly miss important occasions like this where we can share valuable experiences and practices with colleagues that we would otherwise never meet face to face.
 
Preparing to present
Questions I have been asked about my experience include: how did you prepare for the presentation? Who supported you? How did you feel in comparison to more experienced presenters? The answer is simple: I had support throughout the entire process by the conference team at Wound Care Today. I was coached on how to behave; how to present myself; how to share my ideas during the presentation; how to capture the audience's attention; how to control my anxiety and nerves. Oliver Medill, a public speaking coach and mentor, was also made available throughout the project and he was crucial when it came to building my confidence and overcoming my uncertainties. I always felt at ease to share my doubts and my queries were answered promptly. There was always space for creative and constructive dialogue and criticism. Oliver helped me to improve my presentation via email and phone conversations prior to the event, making it more visually attractive and refining the slide set's construction. He also spent time with me on the day of my presentation, developing my communication skills and giving me tips on how to engage the audience during my presentation. All his advice was incredibly helpful. I also had the opportunity to share my experience with the other two first-time speakers, Gemma and Adele, which helped me significantly. It was comforting to feel part of a group that is going through the same new experience. They had different subjects to present, but shared the same fears before and the feelings of accomplishment after the presentation
 
At the event
During the event I had the opportunity to learn more about what is happening in the world of tissue viability. I heard about the National Wound Care Strategy Programme and attended several thought-provoking and informative presentations. As I was there to present for the first-time on the last day of the conference, while in the sessions I took the opportunity to observe more experienced presenters, to analyse their technique and body language, how they emphasized key points and how they engaged with the audience. Before the presentation I was able to meet with the other first-time speakers and we were supported by the organisation staff who tried to make us feel ready and relaxed. After the presentation I felt that it wasn't as stressful as I thought it would be. We are more capable of overcoming our fears than we think. I wanted to do it again, and I will at the end of this year in another conference. This experience made me realise that with the right support and effort you can improve your communication skills, presenting knowledge and self-awareness; all important skills if you want to thrive in our job today.
 
Could you be next?
If you are considering applying to be one of the first-time speakers next year, don't think twice. Don't ever doubt your ability as you will be fully supported throughout, from when your abstract is accepted until you finish your presentation. I would advise you to choose a subject that is dear to your heart as it will be much easier for you to share the information and to make the audience interested in your presentation. Equally, you will not only talk about your experience, but also wrap it in emotions and personal views which will enhance the value of your presentation. It is a once in a lifetime opportunity that you should take as this will not only contribute for your personal and professional development, but also for your feeling of belonging to this community of healthcare professionals and industry that want to make a difference in the care provided to our patients. It is an experience that I will always remember and that I hope you can have as well, so send your abstract for the 2020 event and wait to embark on an amazing experience. Everyone will make you feel welcome and your work will be a valuable contribution to this event where new speakers and very experienced ones come together to share wound care practice.
 
---
References
Foulkes M (2015) Presentation skills for nurses. Nurs Standard 29(25): 52–8 Vollman KM (2005) Enhancing presentation skills for the advanced practice nurse: strategies for success. AACN Clinical Issues 16(1): 67–77

Vollman KM (2005) Enhancing presentation skills for the advanced practice nurse: strategies for success. AACN Clinical Issues 16(1): 67–77