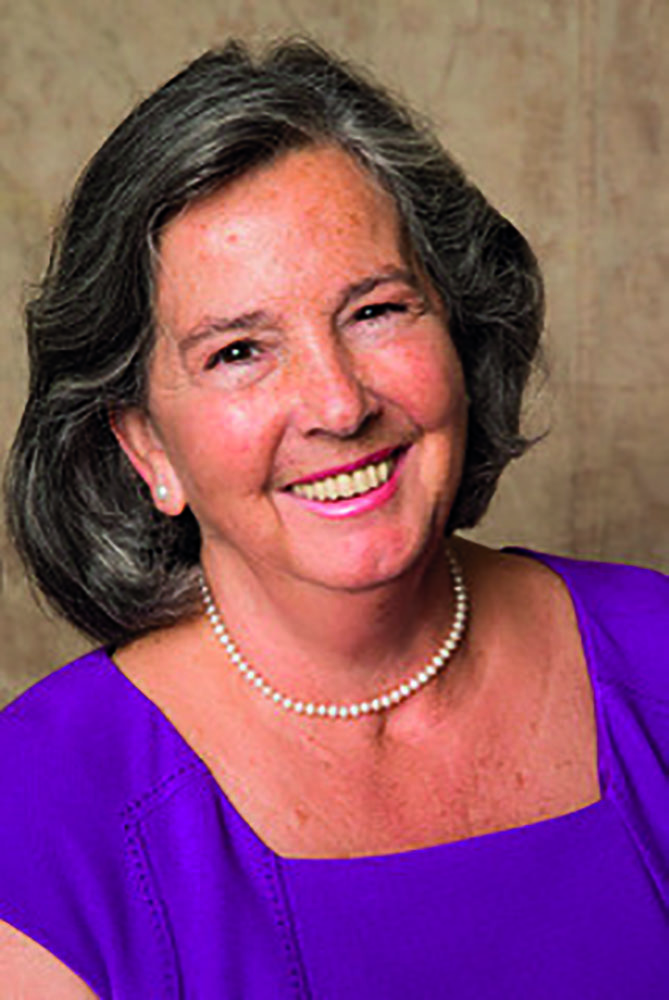 Ellie Lindsay OBE
Life President, Leg Club Foundation
Since the world was confronted with Covid-19 in 2020, our personal and professional lives have changed drastically and face-to-face networking and educational communication has been altered worldwide, with educational conferences being placed on hold. On a personal note, the Silver Jubilee celebration of the psychosocial Leg Club model (1995–2020), and 20th annual two-day Leg Club conference was cancelled in 2020 and rescheduled for this September, but was regrettably cancelled again due to restrictions and uncertainties regarding NHS staff being able to attend etc.

Conferences are not just about providing education via presentations and accompanying exhibition, but also have an added value of raising existing inequalities in care delivery and the need to challenge and address these through critical thinking and perseverance.

Over the past nineteen months, we have had to adapt to online learning and developing skills via webinars, but unfortunately, practical, interactive hands-on skills are less easy to replicate online. This has left an educational 'hands-on hiatus', as practical workshops are a unique feature of the Leg Club and other conference skill zones, as they enable specialists to impart their own expertise to nurses.  
Thankfully, this October I had my first major outing to the Wound Care Today 2021 conference in Milton Keynes, where the Leg Club Foundation last exhibited in March 2020. It was a remarkable experience to see so many delegates (circa 600) attend from a diversity of professional disciplines. The positivity that was generated was amazing and everyone enjoyed the thought-provoking two-day programme.

It was a busy time for all sectors of the healthcare industry to meet and spend time with delegates, providing an opportunity for exhibitors to offer bespoke solutions to everyday problems encountered by clinicians in their day-to-day management of patient care. 

Attending the WCT conference certainly enabled me to appreciate the value of networking. It was a great venue to interact in person with delegates, industry and meet friends and colleagues, which was extremely therapeutic and emotionally rewarding. 

Thanks to the vaccine programme and passport entry to public spaces, I sincerely hope this freedom continues as we see the world of conferences reopen again!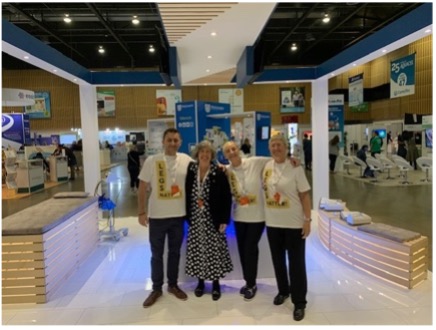 Ellie Lindsay OBE with members of the Huntleigh Healthcare team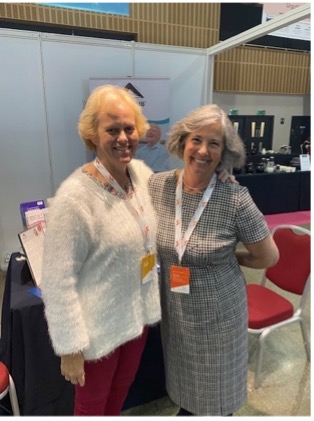 Left to right: Christine Moffatt CBE, professor of skin
integrity, Nottingham University Hospital NHS Trust
Institute of Care Excellence and Ellie Lindsay OBE,
life president, Leg Club Foundation