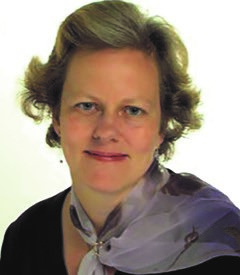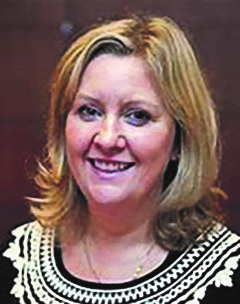 Lymphoedema is a chronic, progressive condition, which can have a significant impact on patients ó both physically and psychologically. While there is no cure, it is vital that the condition is effectively managed to prevent deterioration and its impact on patient quality of life.

It is with this in mind that the International Lymphoedema Framework (ILF), a charitable organisation, was started to create a better everyday life for people worldwide who are living with lymphoedema and related disorders. Each Framework consists of a team of healthcare professionals, including clinicians, researchers, and technicians who combine scientific, clinical and technical knowledge to improve the health, safety and quality of life for people with lymphoedema and associated conditions. Currently, there are 17 Frameworks (equating to 17 countries) across the globe, all working to the vision and ethos of the ILF to improve outcomes for people who live with this long-term condition within their locality. 

The choice of charitable status is a strong message to the lymphoedema community on the ethos and vision that govern the ILF. It is also a guarantee of the independence of the ILF in the ethical use of its resources and its capacity to actively contribute to the improvement of the management of lymphoedema worldwide, especially in developing countries.
STRONGER TOGETHER 

This year, the ILF, in collaboration with the Welsh Framework, Lymphoedema Wales, and the International Lipoedema Association (ILA) will come together from all over the world, to share knowledge and experiences at the 11th International Lymphoedema Conference in Nottingham (13ñ15 June). Appropriately, the theme for this year's ILF conference is 'Stronger Together', and together, we aim to achieve a greater awareness of lymphoedema alongside related disorders, to make sure it is prioritised on the healthcare agenda, worldwide.

We have a packed scientific programme where delegates can come to update their knowledge of all the latest research and guidelines on how to assess and manage people with this group of disorders effectively. There is an industry exhibition where you can learn about the latest products and innovations and how you can use them in your practice, including hands-on skills zones where you can learn more about bandaging techniques, for example. Finally, the three days present the opportunity to network with colleagues and global leaders in the field of lymphoedema and affiliated therapeutic areas. 

Attending the conference aims to support you in delivering evidence-based care in an efficient and non-wasteful way. This approach has never been more important, not only for the efficient running of healthcare organisations globally, but also to improve outcomes for patients.

At the ILF, everything we do is to improve the lives of people with lymphoedema and we are delighted to announce our patient day on Thursday 15 June, which will be running as part of the conference to allow people with lymphoedema to learn more about their condition and to share experiences with others living with or caring for someone with lymphoedema and associated conditions. Highlights of the patient programme include managing antibiotic use for the management of cellulitis, how to live well with lymphoedema, and the opportunity to ask questions of experts in this area. 

We hope you and your patients will join us in being 'Stronger Together' and look forward to seeing you in Nottingham.