New Product and Innovation Zone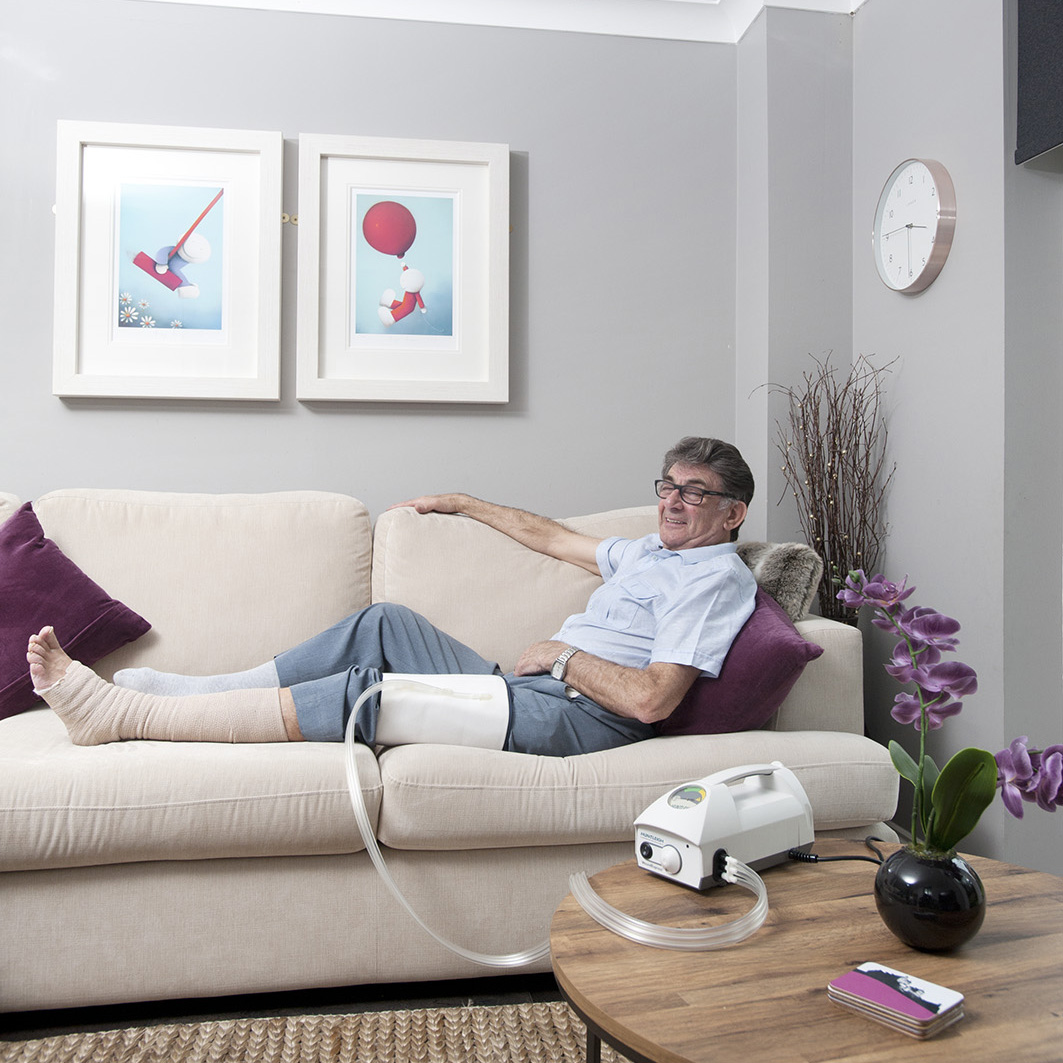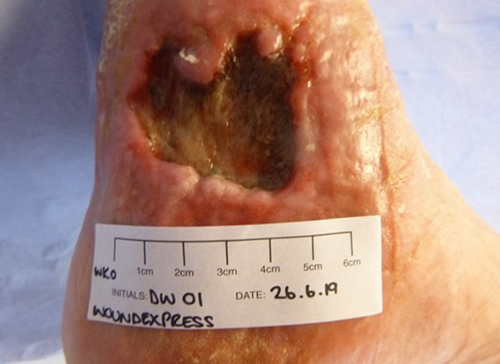 22 weeks of therapy on 63 year-old with 4-year duration of venous ulcer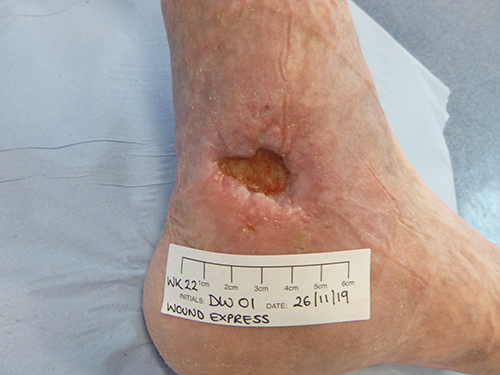 Product name:
Wound Express - Advanced Wound Therapy Device
Product description: 
A new concept in woundcare therapy - The NHS manages an estimated 278,000 venous leg ulcers (VLUs) yearly of which 47% (130 660) do not heal within 12 months, costing over £1.7bn per year. Static compression represents only 6% of the annual cost for managing VLUs but it is a main driver of district nurse visits. Community nurse visits are the main cost for the NHS when treating VLUs accounting for more than 78% of the total managing cost. (Guest et al, 2018) Helping reduce this cost burden, Huntleigh Healthcare has developed a new unique device, Wound Express, clinically proven to assist in the healing of acute venous leg ulcers or "hard to heal wounds".

Unique feature:
The Wound Express system has a specially designed three chamber garment that attaches to the pump which has a unique, patented timing cycle that augments venous and arterial blood flow. The garment is inflated to 60mmHg in a peristaltic action which draws the venous blood from the wound site. By inflating the garment in this special sequence, venous blood flow is increased, even in the presence of venous insufficiency, since reflux is prevented. This effect reduces the venous and interstitial pressure and increases the pressure gradient across the arterial - venous pathway, distal to the garment. Results are the removal of high levels of accumulated carbon dioxide and metabolic waste products from the wound site.
Unlike standard treatment, the Wound Express universal garment has been designed to be placed on the thigh and not on the wound site. The combination of location and gentle action provides a comfortable therapy and 83% of patients have reported a significant reduction in pain (Naik et al, 2019).*
"It's New… It's Different … It's Revolutionary" - Professor Keith Harding, Medical Director of the Welsh Wound Innovation Centre
Visit our website to find out more: 
www.WoundExpress.com ​
* Naik G, Ivins NM, Harding KG. A prospective pilot study of thigh administered intermittent pneumatic compression in the management of hard-to-heal lower limb venous and mixed aetiology ulcers. Int Wound J. 2019;1–6.